insideSTL Staff, Wed, 21 Jan 2015 15:06:00 GMT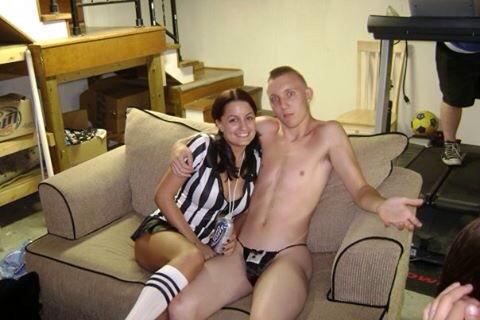 *Note: The GoFundMe page to send Weezer to the AVN's has been taken down by GoFundMe. They informed insideSTL the campaign violates their terms.
The AVN Awards Red Carpet project is not yet over.
On Tuesday, Tim McKernan created a GoFundMe account to get Larry Nickel an all-expenses paid trip to Las Vegas to cover the Oscars of the adult film industry this Saturday.
Unfortunately, Larry had prior engagements and can't make it. We tried Calvin May, but he's busy too.
That's where former The Morning After intern Weezer (you know, the guy with the absurd Facebook pictures) comes in.

Raising money for Weezer In Chaps On AVN Red Carpet. Click to Donate and a make a dream come true: http://t.co/MyJDzRIBqt via @gofundme

" Tim McKernan (@tmckernan) January 21, 2015
Audio: Weezer Volunteers to Attend AVN Awards Red Carpet

Yes, we've created a new GoFundMe account to get him to Vegas instead. Here's the campaign description written by Mr. McKernan himself:
"Weezer (and maybe Big Al) will cover The AVN Awards Red Carpet this Saturday for insideSTL.com. We need to cover airfare, hotels, tickets, and the photographer. Can we make this happen? It's in the listeners' hands. We believe a video with Weezer and Big Al at the AVN's would be wonderful, but the fact that Weezer will wear chaps, no thop, and a cowboy hat should make the interviews especially naughty. Please donate to make this dream a reality."
We're trying to raise $3,000 for the endeavour, and believe our loyal listeners can help make it happen.
Click here if you'd like to see the project come to life.