Alan Blair, Fri, 24 Apr 2015 20:33:00 GMT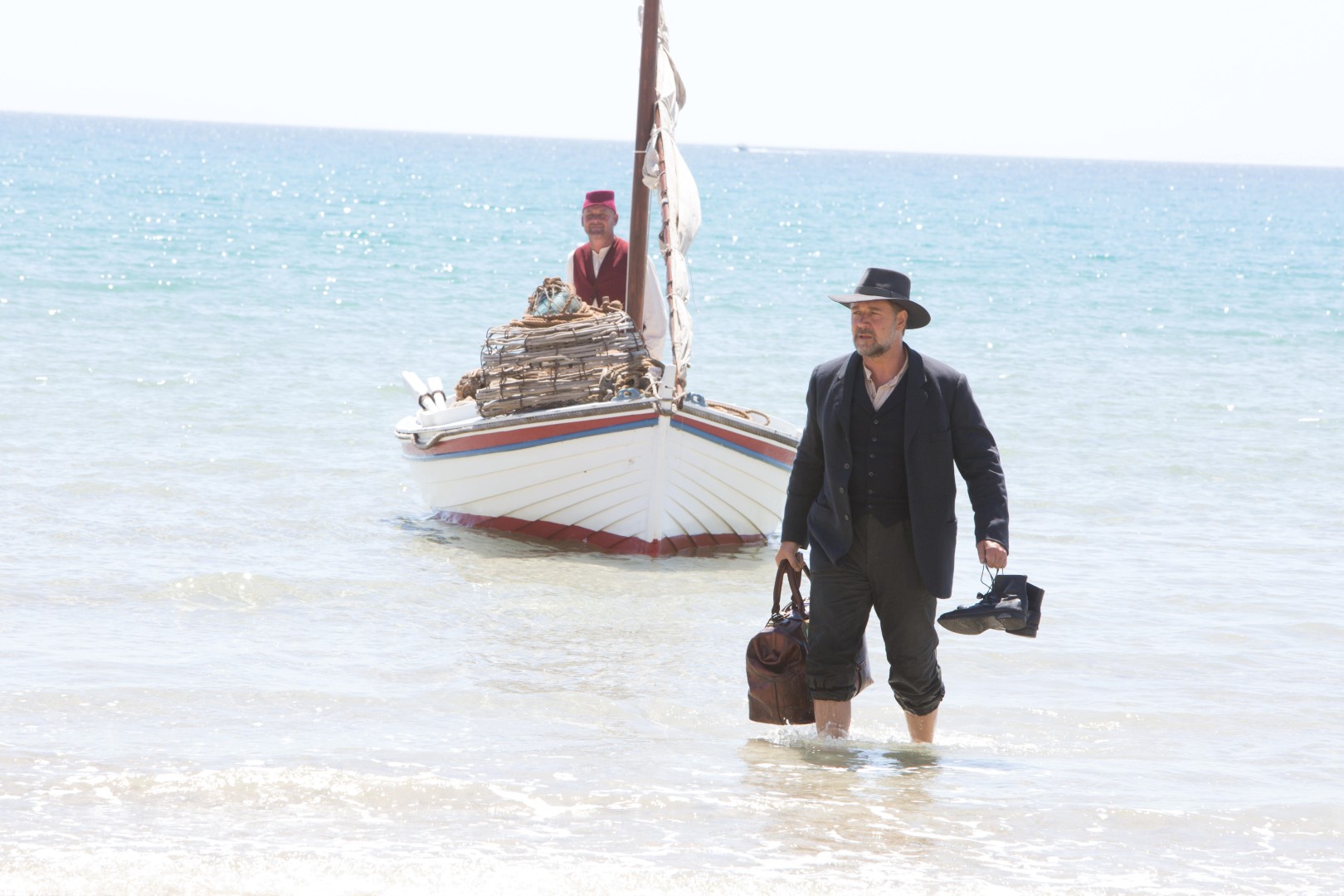 The Water Diviner (2014)
Director: Russell Crowe
Stars: Russell Crowe, Olga Kurylenko, Yilmaz Erdogan, Cem Yilmaz, Jai Courtney
Writers: Andrew Anastasios, Andrew Knight
Rated: R
Running Time: 111 minutes
If you were to watch The Water Diviner without the knowledge that it's Russell Crowe's directorial debut, you would never know that it was made by a first-timer. It's a big, ambitious, occasionally sprawling film, not so different from any number of big, ambitious, occasionally sprawling films in which Crowe has previously starred, such as Gladiator, Noah, Robin Hood, Master and Commander, etc. He clearly brings his experiences from those films to bear on The Water Diviner. And even though this film fails to achieve the thrilling highs of his best work from the past, it's not due to his lack of effort or expertise behind the camera. He's simply overeager. Crowe hasn't bitten off more than he chew in the Water Diviner; he's trying to eat many enormous meals at once.
Set in the aftermath of World War I, Crowe stars as the titular water diviner, Australian farmer Joshua Connor, a man struggling to cope with the loss of his three sons to battles in Gallipoli. After another family tragedy, Connor travels from the Outback to Turkey with the intention of retrieving his sons' bodies for burial in Australia. In Istanbul, Connor uncovers the truth about his sons' deaths, struggles to navigate the lingering tensions of the Great War, and grows close to a widowed hotel hostess (Kurylenko) and her young son. Unfortunately, the film refuses to prioritize one of these plot threads over the others. Moving back and forth in time, location, and feeling, The Water Diviner tries devoting its full attention to everything at once. This produces uneven results. Brutal depictions of trench warfare give way to picturesque chases through the streets of Istanbul, which give way to scenes of intense male bonding, which gave way to scenes of tender romance. It's an odd fusion of All Quiet on the Western Front and Eat, Pray, Love.
Fortunately, the film is marginally greater than the sum of these constituent parts. Some of the acting performances are commendable. Crowe generates real sympathy for Connor, but also imbues him with his trademark steeliness. And as former Turkish army officers, Yilmaz Erdogan and Cem Yilmaz give performances that lend the film both dignity and humor. More importantly, the film has some truly kinetic moments. A terrifying Australian sandstorm and freight train gun battle are only a few of the highlights. And the film's depiction of Turkey manages to capture its fraught history and stunning beauty in equal measure. Perhaps in his next outing as director, Crowe will find a better balance in his storytelling and give his full attention to either an epic war story or an exotic romance rather than trying to do both things simultaneously.
Rating: 6/10